Murder Mystery Photo Gallery
Hollywood Murder Mystery Party
The Murder Mystery Party was for my 16 yr old Daughter, she only wanted a small party with 5 other girls. The party was amazing, even with a small amount of people. They all had multiple characters, which kept some of them thinking/remembering who they were. We also included a shooting game where the host shouted out a name, and if they weren't quick enough to remember who they were and duck down, other players could shoot them and they were out, last one standing got an extra clue. Would definitely recommend it to everyone to try, I did not participate as I was organising everything else, but would love to be in one. The convenience of not having to organise and print everything was worth it with the box, the quality of the game was definitely high standards, I had no problem with delivery or game contents at all. Half of the girls dressed up in suits, the others in dresses, so we paired them off one suit, one dress teams. Thank you so much, my daughter had an AMAZING Murder Mystery Party. Tanya.
Star Wars Strangulation Murder Mystery Party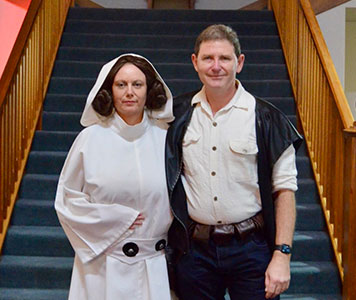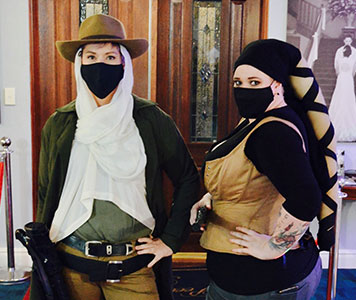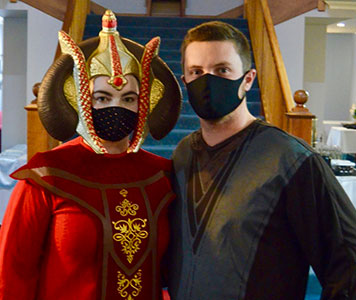 Serial Slaughter Serial Killer Murder Mystery Party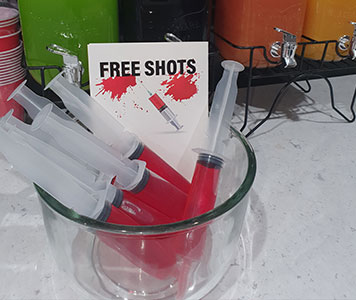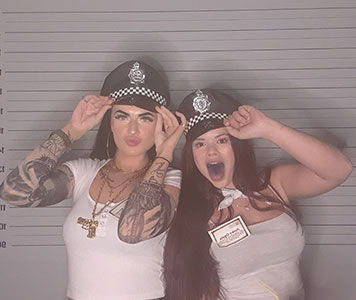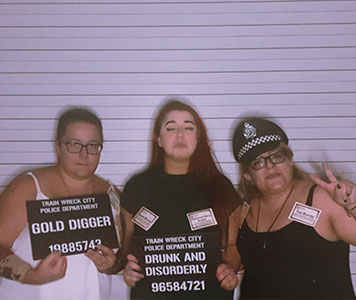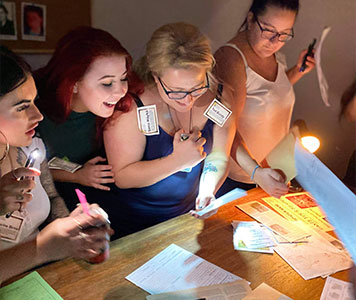 Hippie Homicide Murder Mystery Party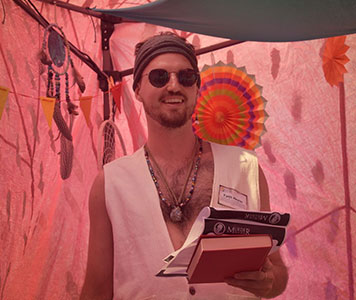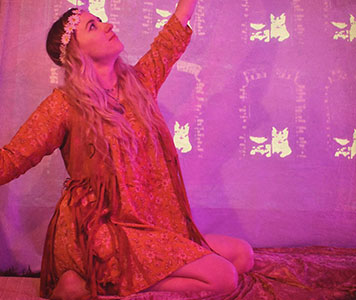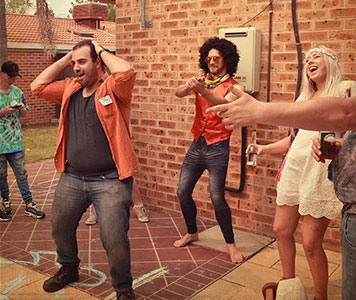 Hollywood Scandal Murder Mystery Party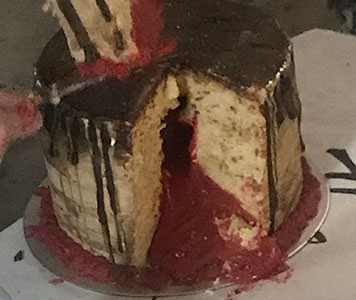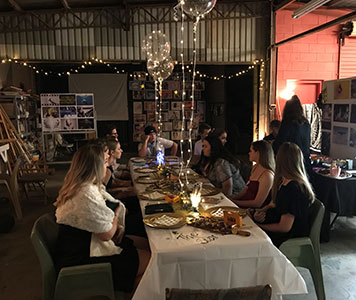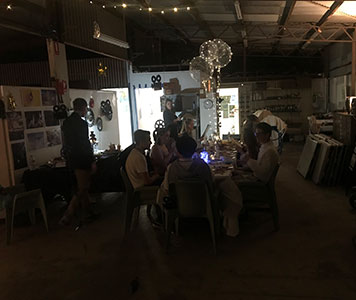 A big thank you to your amazing product! I used it for my 18th birthday party and I didn't get one complaint - everyone agreed that it was much better than a regular party and we all had a blast. I included a photo of the cake I made for the night, (red chocolate running from the middle! Definitely not including just because I'm proud of it haha 😉). I bought your download version of the Hollywood pack for 15 people (I had 15 people total at the party so everyone had 1 role). We had fun trying to figure out what events led up to the murder! I gave out my roles a few days in advance because I wanted people to have the opportunity to dress to the role, and in order for people to really dive into them. I really enjoyed the night and so did the guests. I would 100% do another murder mystery a few years down the track because it's such a fun idea! Thank you for providing a memorable night. Many thanks, Mana.
Bogan Bride and the Billionaire Murder Mystery Party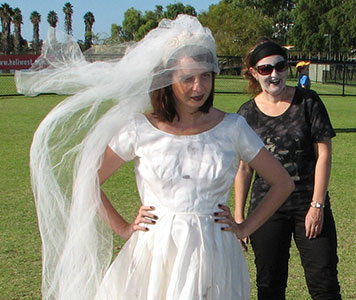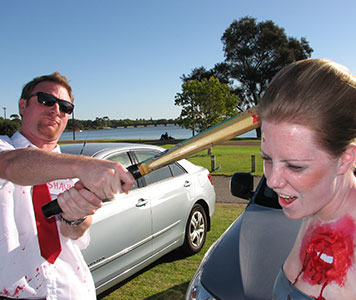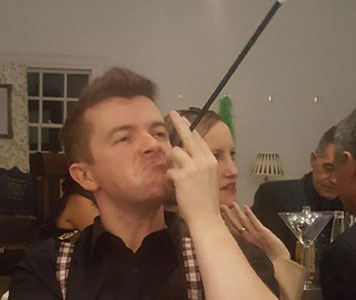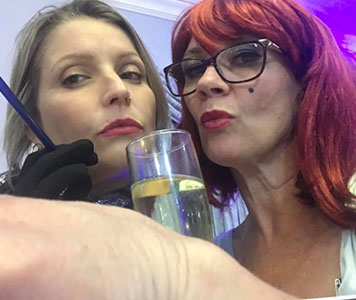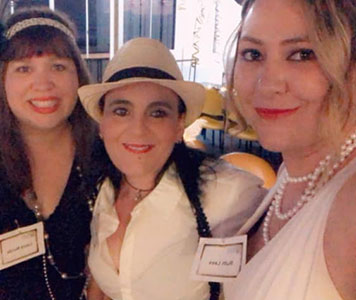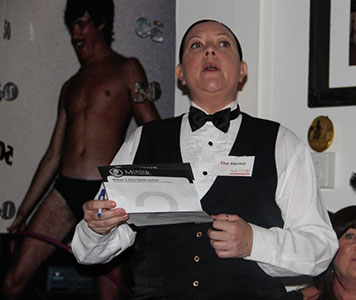 Halloween Murder Mystery Party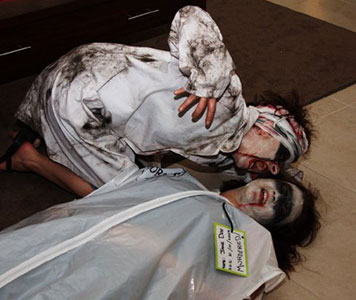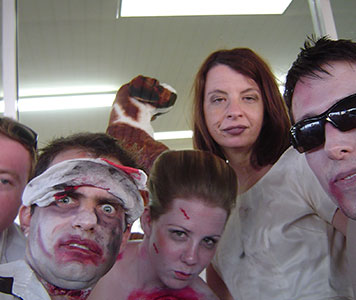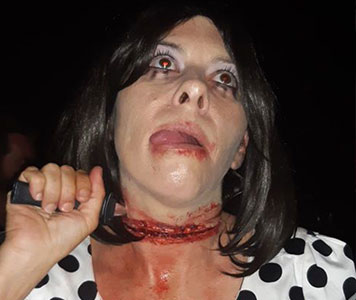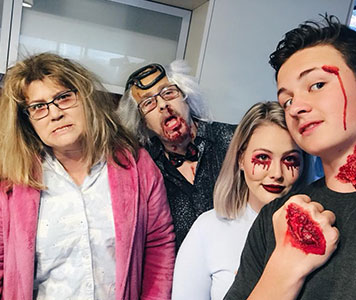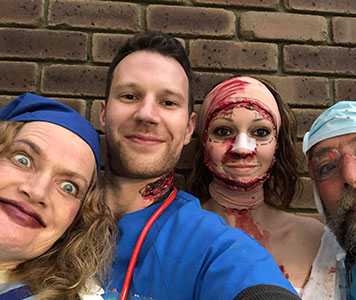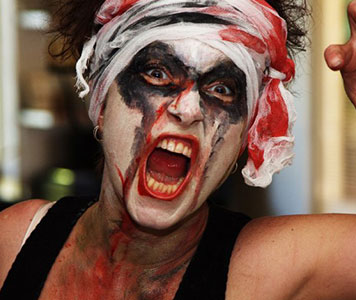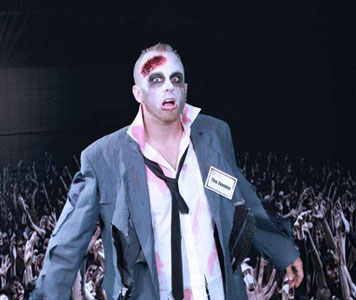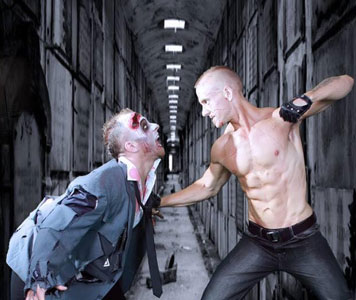 Christmas Capers Murder Mystery Party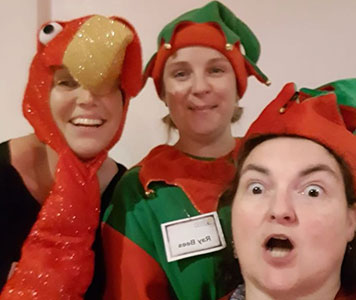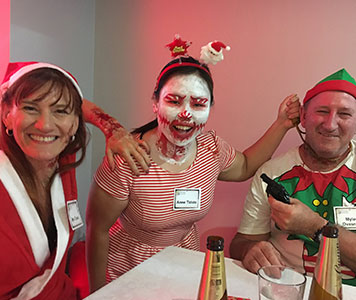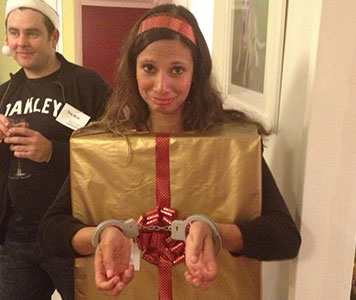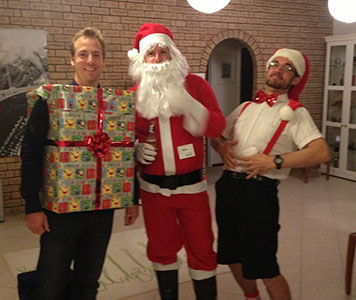 Custom Written Bespoke Murder Mystery Party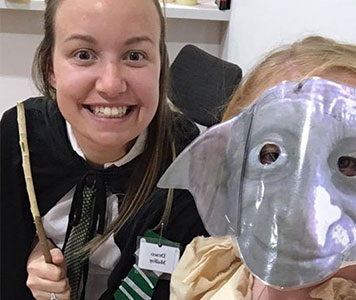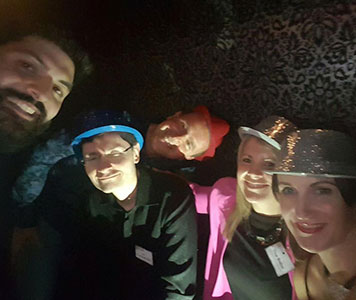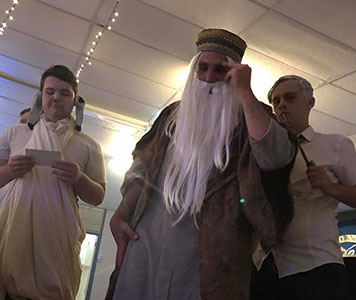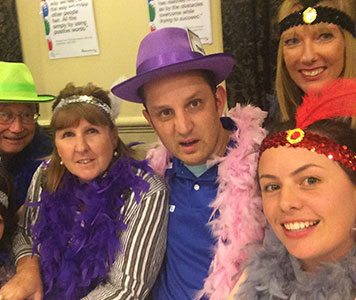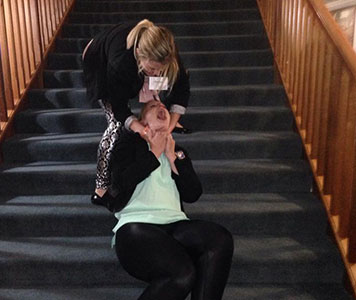 Caribbean Cruise Murder Mystery Party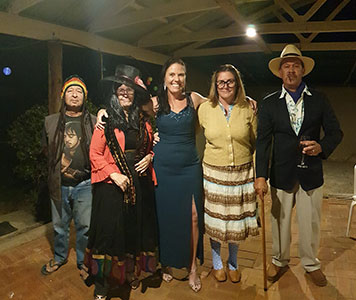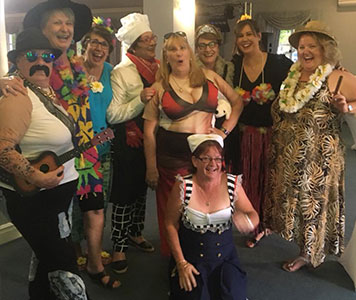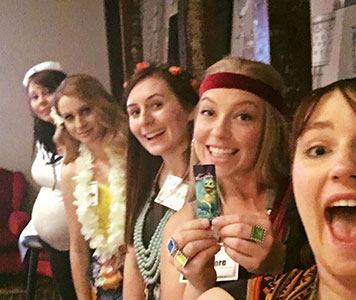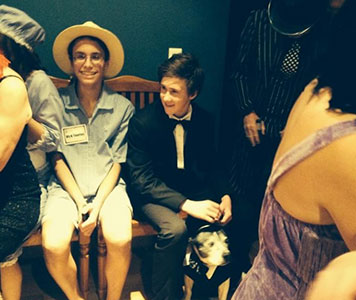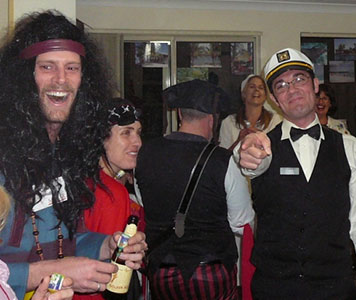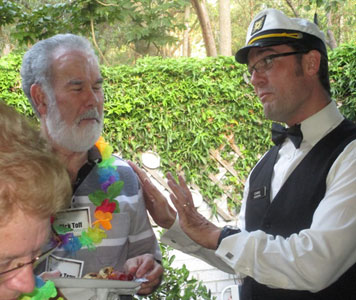 Star Wars Strangulation Murder Mystery Party
So we made my son Emperor Palpatine, and we worked in 3 groups of 5. It was a great night. I converted my dining into the Death Star and bought dry ice for the drinks and made plenty of food from the Star Wars menu. I used my creativity too. Thank you for an amazing time.
---Alison Bernstein (the stormtrooper)---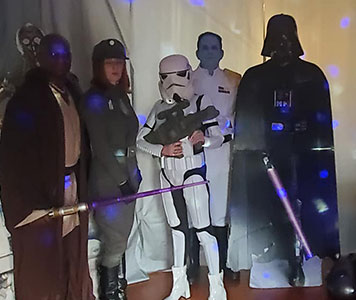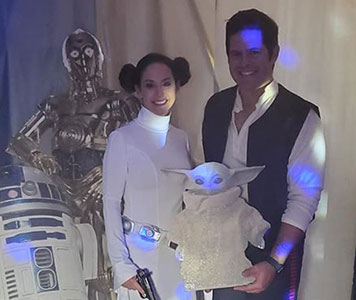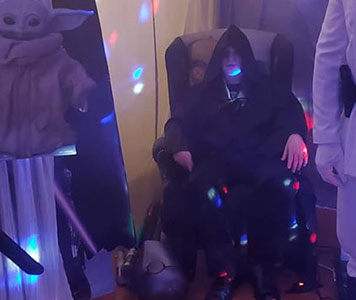 Hollywood Scandal Murder Mystery Party
I wanted to do something special for my 30th birthday. After researching online I found murdermystery.com.au - I booked a host from their list, (Gemma was amazing!) and picked the Hollywood game based on the site's recommendation that it was perfect for a Hollywood party. The host made the night run very easily, and it was a great theme for all guests to get into (some could just wear a bow tie, others went all out!). The instructions were very clear on how to prep for the night. The game ran for 2-3 hours and the guests loved it!! The game was interesting, funny and had the crowd engaged. I would definitely do one again, and was very happy with how the night went.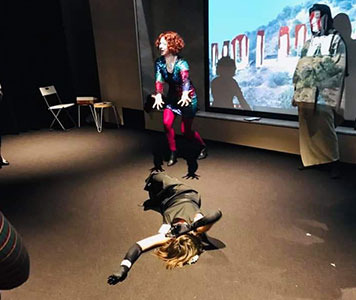 Casino Themed Murder Mystery Party
We adapted our party to have a casino night whilst a guest was murdered. We had a fantastic night gambling with play money and trying to solve a murder. The murder mystery really added a fantastic dimension to the evening and we can't wait to do it all over again. It seems easy but it is a challenge and great fun!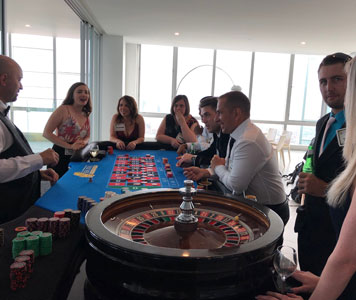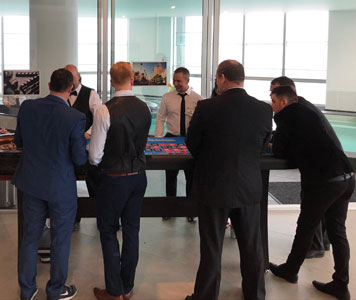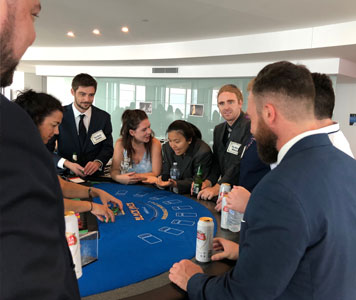 Caribbean Cruise Murder Mystery Party
Thank you very much for hosting our Caribbean Cruise murder mystery on Saturday night. You did a fantastic job and picked the right people to play various roles. Well done, everyone thoroughly enjoyed the night.
Gangster 1920s Murder Mystery Party
I just wanted to thank you for helping to make my 50th birthday party a very special and memorable occasion. The night went perfectly and Chris is a masterful host who interacts wonderfully and involves the whole company. Again, many thanks for helping with a magical night.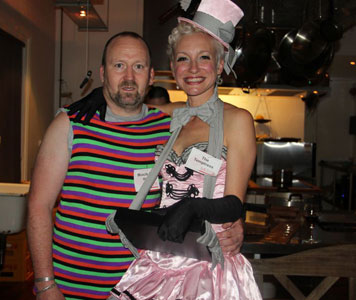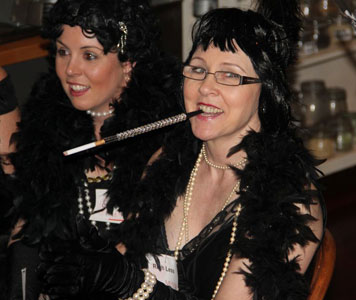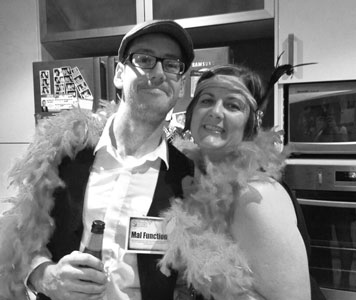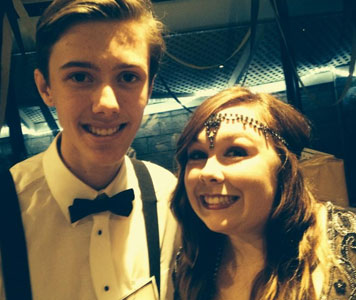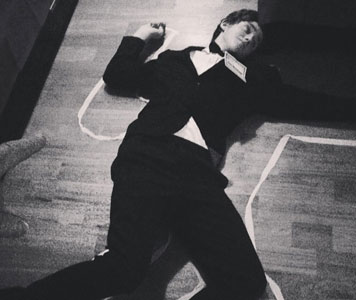 Halloween Murder Mystery Party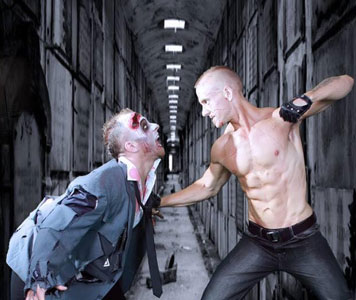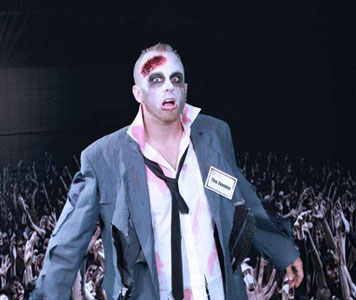 Red Hat Ladies Murder Mystery Party
Thanks again from the Red Hatters of WA for hosting an amazing, fun-filled evening. All of our ladies are raving about the fun we had last Saturday night (26.05.18), in fact it has been suggested that we have another Murder Mystery night in 2019.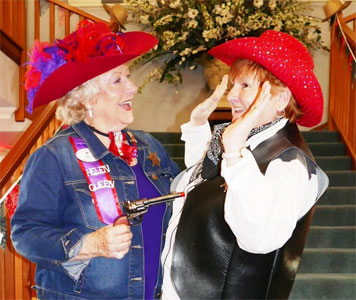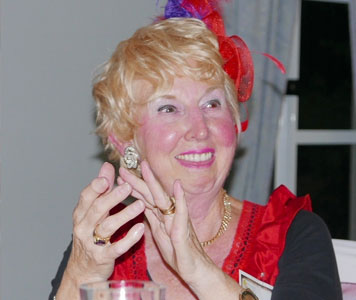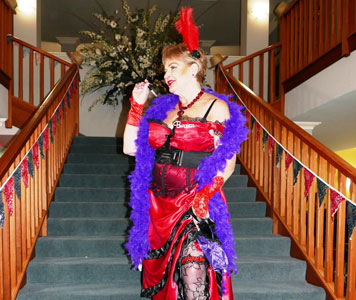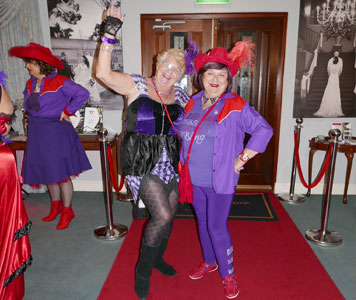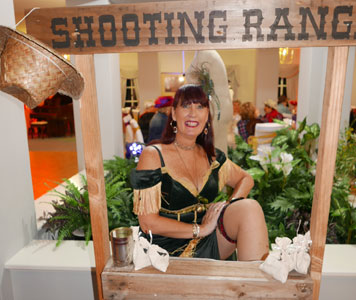 Wild West Murder Mystery Party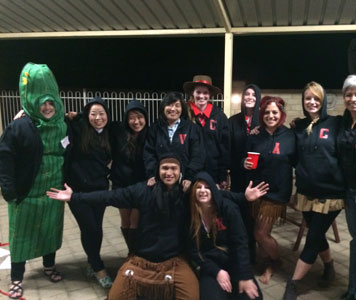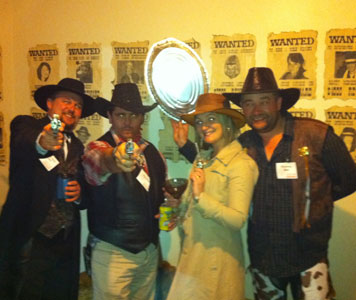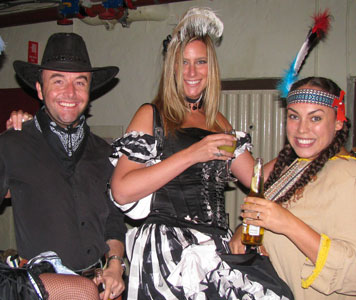 Outback Ordeal Murder Mystery Party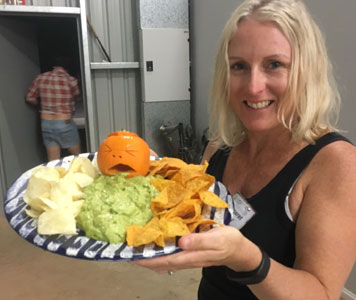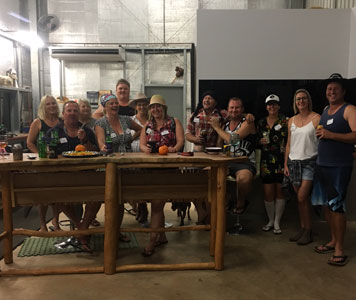 Caribbean Cruise Murder Mystery Party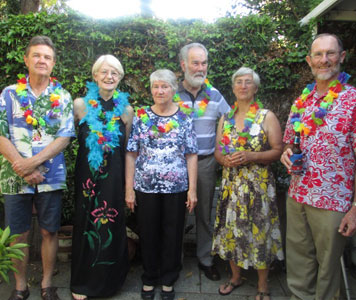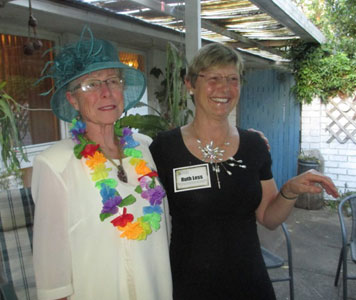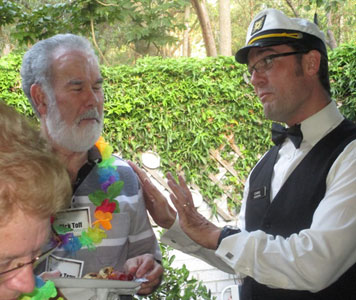 © 2023